Thanks to audiobooks, I read 144 books in 2016. (If you look at that list, some are still in progress—the problem with relying on the library; when I can't finish an audiobook in the rental period, I have to wait months on hold for it to come back to me again. I've been waiting for The Passion of Dolssa to come back for something like 3 months.)
OBVIOUSLY, this list doesn't include the books I've edited. OBVIOUSLY, you should read all my books! Check out the sidebar under Books I Edited, or go here for more info on Tu Books.
In more than a year of my outside-of-work reading being mostly on audio, I've found that audiobooks have an even worse diversity problem than print books. I'm not surprised by this; most of the books I publish haven't gotten audio versions made, and that's likely similar to the audiobook market as a whole. So my outside-of-work reading isn't as diverse as I'd like it to be, but I've been able to read a lot more than I would have otherwise, given my aversion to reading finished books outside of work lately. (I work such long hours that I need a change-up when I'm off—I was reading maybe five books outside of work before picking up audiobooks.)
Here are some highlights, in no particular order, of my reading in 2016: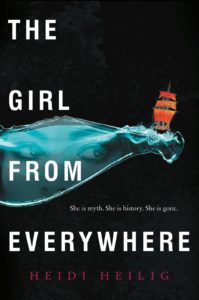 The Girl from Everywhere by Heidi Heilig
Adventure, magic, and traveling to alternate worlds and timelines. So much fun. Looking forward to the sequel this year.
The Thursday Next series by Jasper Fforde
Clever, funny, and just what I needed to escape in November…
The Shepherd's Crown by Terry Pratchett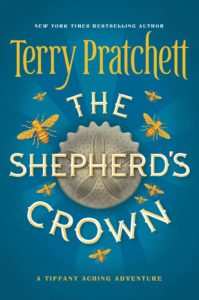 The last volume in the Tiffany Aching series, and Pratchett's last book. It moved me. Pratchett had an ability to make you laugh at human foibles and poignantly appreciate the death of a character—and the author!—in such a unique way. This is a series I'll return to again and again in the future, I think.
Outrun the Moon by Stacey Lee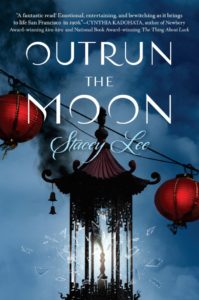 Historical fiction, set in San Francisco, 1906. If you don't know why that's significant, you need to read the book even more. Beautiful.
I Am Princess X by Cherie Priest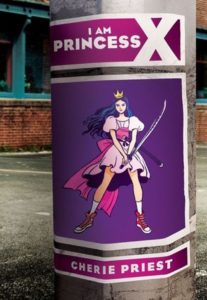 Listening to this hybrid book on audio made me not even realize what I was missing in the print version–a comic-with-the-book! But Mary Robinette Kowal's narration created an audio experience of the comic parts that translated well from the page—I knew from the change in narration that it was was a story-within-a-story, and it all came together perfectly.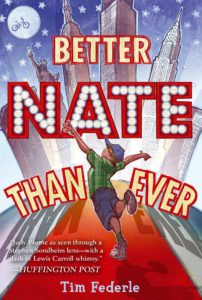 Better Nate than Ever by Tim Federle
One of the few audiobooks in which the narration by the author enhances the book rather than detracts from it. Few authors have a good reading voice, I'm sorry to say. (Few audiobook narrators are good in general, honestly.) So this excellent story was made even better via Tim Federle's voice.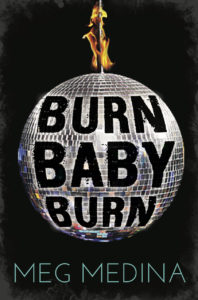 Burn Baby Burn by Meg Medina
Speaking of excellent narrators, this narrator sounded like she was a Latina from Queens. That made this fascinating story about a teen girl in Queens just trying to make ends meet while worried about the Son of Sam murders even more fascinating. And man, I felt for Nora in her worries about her brother.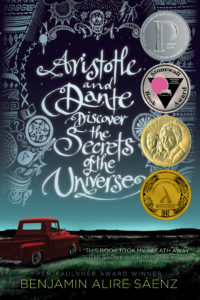 Aristotle and Dante Discover the Secrets of the Universe by Benjamin Alire Sáenz
I didn't realize till MONTHS later that this was narrated by Lin Manuel Miranda. And it didn't stand out to me because his voice was seamlessly Aristotle's. A beautiful book with top-notch narration.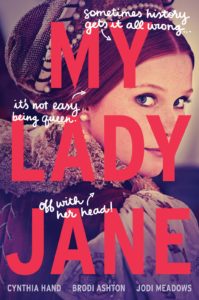 My Lady Jane by Cynthia Hand, Brodi Ashton, and Jodi Meadows
This book is HILARIOUS, especially if you know the real history of Lady Jane Grey. And the audiobook's narrator REALLY gets this book. She's great at all the accents, and growls and emotes and simpers and everything perfectly.
It's been a long time since I've seen some good space SF in YA. This was an enjoyable read.
Save
Save
Save
Save
Save
Save
Save