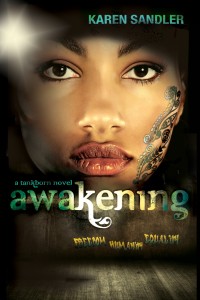 The Horn Book Guide reviews have come out for several of Tu's recent books. Thought I'd share a couple of the highlights.
Review of Awakening by Karen Sandler
"The innovative premise, detailed world-building, and ethnically diverse cast make this a must-read for science fiction fans."—Horn Book Review
Review of Diverse Energies edited by Tobias Buckell and Joe Monti
"Riveting protagonists—many LGBT and/ or characters of color—in eleven short stories by authors including Paolo Bacigalupi, Malinda Lo, and Ursula Le Guin grapple with agency, exploitation, dis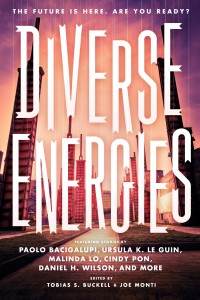 crimination, and familial tensions in impeccably built dystopian worlds. With robust treatment of an array of topics (global warming, robotics. mythology, etc.) this is compelling YA social science fiction."—Horn Book Review
————-
A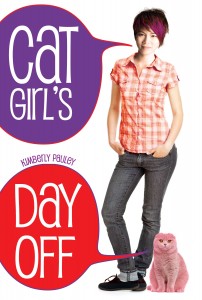 nd then the other day I discovered a short but sweet review of Kimberly Pauley's Cat Girl's Day Off on Amazon by Geography Club author Brent Hartinger: "Pauley, who's been pretty good at reviewing books for years, has turned out to also be very good at writing them. Who knew? A breezy delight."
————–
The prices from our Friends & Family sale are slowly changing back (it takes time for these things to process, even though the sale ended on Friday), but so far they're still reduced on several vendors, so if you haven't had a chance to check out Cat Girl or other books published by Tu, you might still be able to snap up a deal on the e-book versions. Only, be quick about it—they'll go back up soon.
If you've already taken advantage of the sale—or have already read our books—please consider leaving a review on one of the online booksellers, or on your own blog. We'd love to hear what you think!