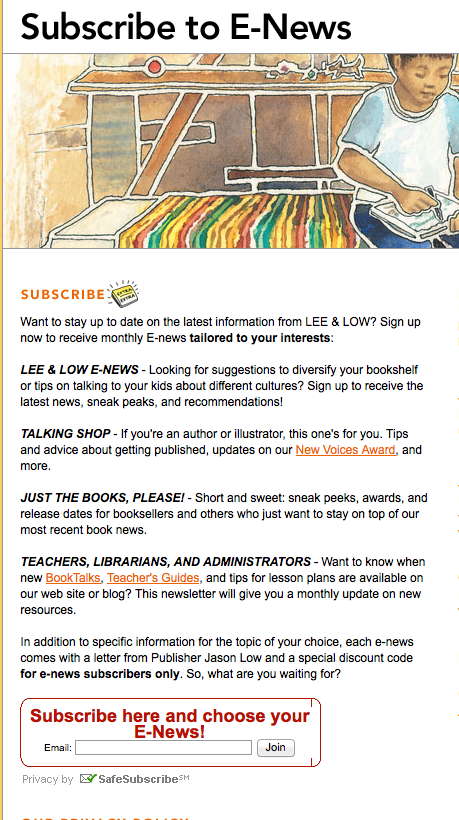 Have you been waiting for the right time—for example, a holiday promotional event—to buy a Tu Book or two? We'll be sending out a special holiday discount to all our e-news subscribers, so sign up for our e-news to be sure that you'll be in on the action.
You'll see on that link that there are four options on the e-news: one for everything, one that is targeted for authors and illustrators—including publishing advice and contest announcements, another that focuses just on the books themselves, and another for teachers and librarians that includes classroom helps and links to resources on our site. You can sign up for all of them, or just one or two.
And the discount coupons don't just come during the holidays—each e-news comes with discount codes just for e-news subscribers.