Now that it's been circulating around for a while, I thought I'd show off the gorgeous Diverse Energies cover right here, in case you missed it in the hundred other places people are talking about it. In other news, I haven't had much time for blogging lately, but I am working hard on Awakening by Karen Sandler (Tankborn 2) and New Worlds by Shana Mlawski (spring books) as well as books for next fall that include Joseph Bruchac's next book. Here's the description we sent to Publisher's Marketplace:
Stacy Whitman at Lee & Low Books has bought world rights for Wolf Mark author Joseph Bruchac's newest YA Killer of Enemies, a post-apocalyptic science fiction novel with a steampunk twist, for publication in fall 2013 under the Tu Books imprint. Described as "space cowboys in the new Old West," it retells the story of Lozen, the monster slayer of Apache legend, in a world where space dust has rendered digital technology obsolete.  Barbara S. Kouts of the Barbara S. Kouts Agency did the deal.
Awesome, right? I'm SO EXCITED for it, you guys. And, without further ado, check out this gorgeousness from designer Ben Mautner. And the lineup? If you haven't seen it yet, check it out after the cover.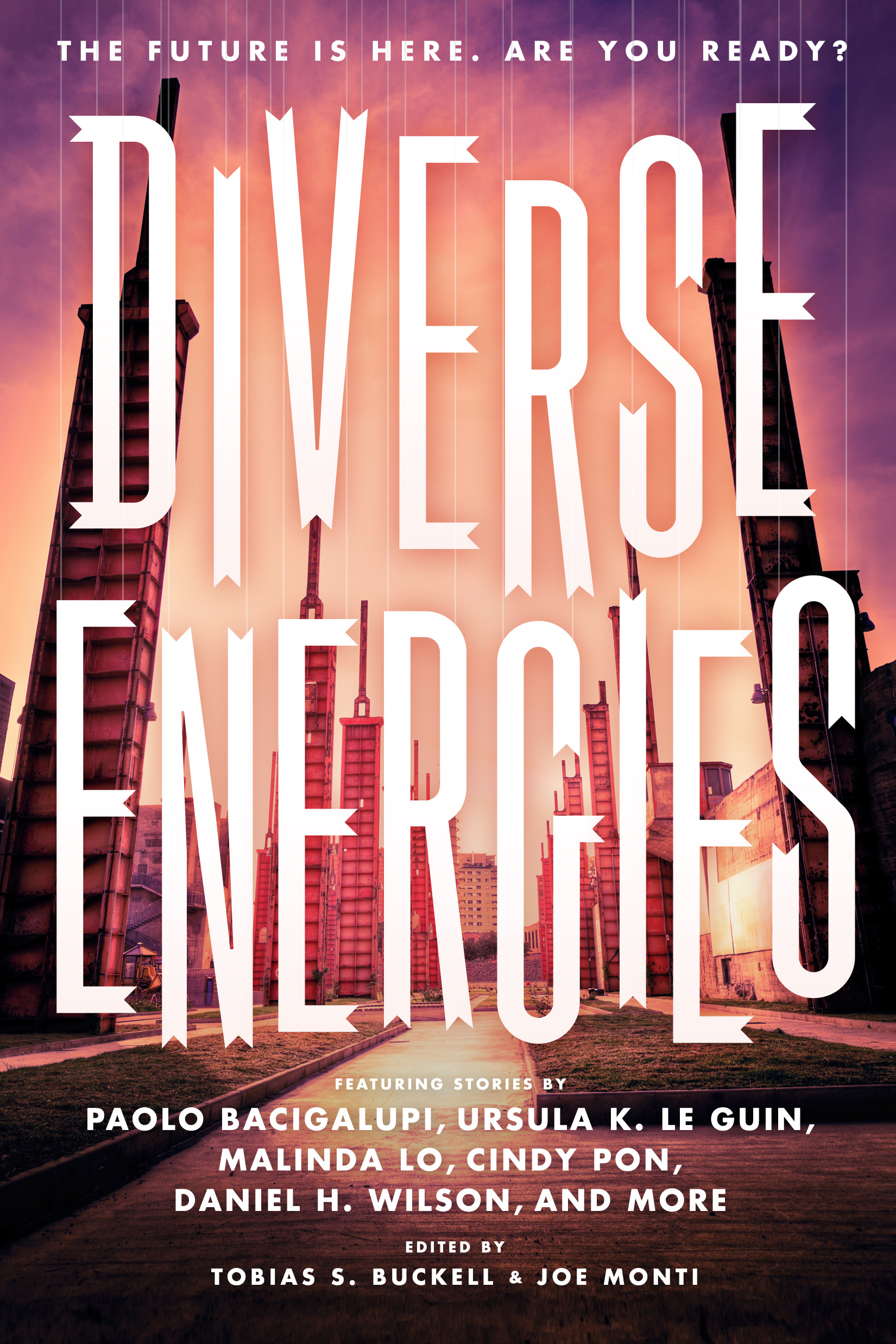 No one can doubt that the wave of the future is not the conquest of the world by a single dogmatic creed but the liberation of the diverse energies of free nations and free men. No one can doubt that cooperation in the pursuit of knowledge must lead to freedom of the mind and freedom of the soul.

—President John F. Kennedy, from a speech at University of California, March 23, 1962
In a world gone wrong, heroes and villains are not always easy to distinguish and every individual has the ability to contribute something powerful.
In this stunning collection of original and rediscovered stories of tragedy and hope, the stars are a diverse group of students, street kids, good girls, kidnappers, and child laborers pitted against their environments, their governments, differing cultures, and sometimes one another as they seek answers in their dystopian worlds. Take a journey through time from a nuclear nightmare of the past to society's far future beyond Earth with these eleven stories by masters of speculative fiction. Includes stories by Paolo Bacigalupi, K. Tempest Bradford, Rahul Kanakia, Rajan Khanna, Ursula K. Le Guin, Ken Liu, Malinda Lo, Ellen Oh, Cindy Pon, Greg Van Eekhout, and Daniel H. Wilson. Edited by Tobias Buckell and Joe Monti.