In case you've missed the tweets/Facebook posts about these things, I thought I'd put them all here for you to refer to.
Last week's #yalitchat on Twitter now has a full transcript. An abridged post, getting to the meat of the discussion and clarifying some of the conversations, will be posted soon.
Susan Morris at the Amazon blog Omnivoracious interviewed me about writing cross-culturally.
ETA: Stephanie Kuehn over at YA Highway also interviewed me. Want to know how I became an editor? Read it all here!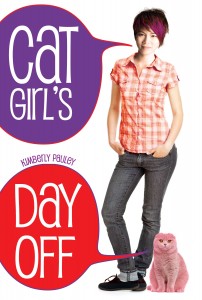 And, best news of all, Tu's spring books have gotten some really great blurbs.
On Kimberly Pauley's Cat Girl's Day Off:
"Cat Girl's Day Off was such a fun, adventurous romp!  I couldn't stop reading it . . . with my cat."—Alex Flinn, author of Beastly and Bewitching
"When I need to read something smart and funny and completely original, I turn to Kimberly Pauley. CAT GIRL'S DAY OFF is a manic, madcap adventure that satisfies from the first page to the last."—Saundra Mitchell, author of Shadowed Summer and The Vespertine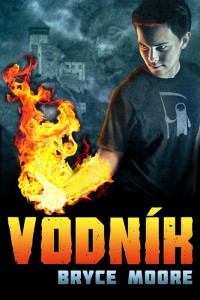 And last but not least, on Bryce Moore's Vodnik, #1 New York Times best-selling author Brandon Sanderson said:
"Vodnik is compelling, interesting, and darkly humorous. I think you'll love it."
ETA: Bryce is giving a way an advance copy of the book, so if you'd like to read it early, check out the details on Bryce's blog!